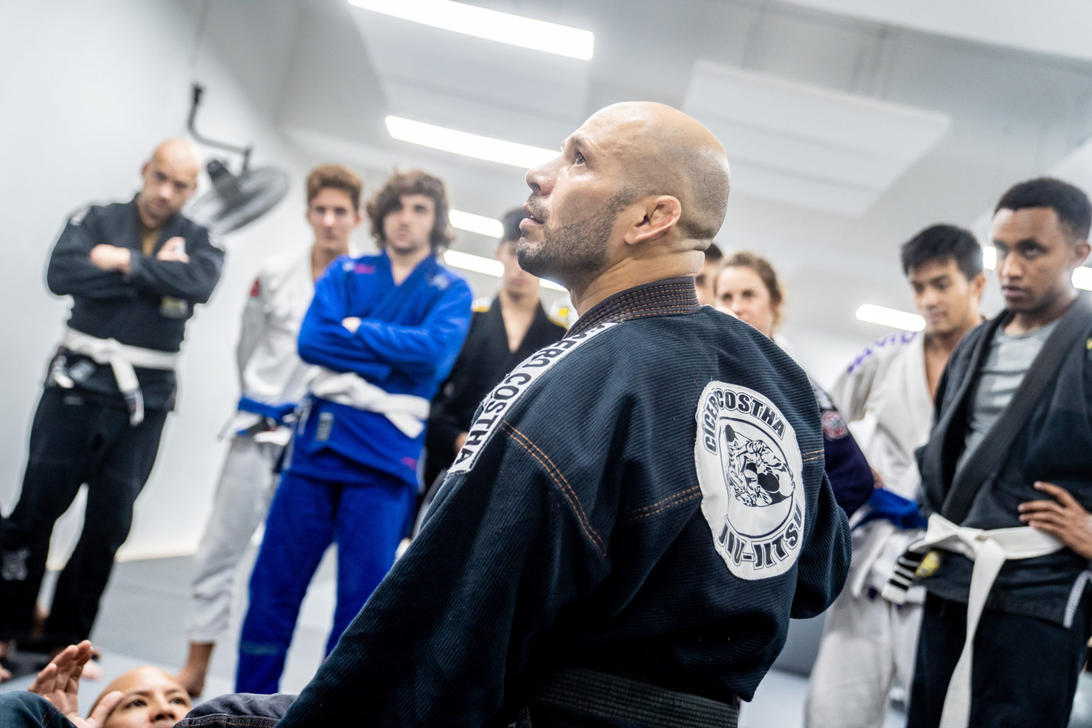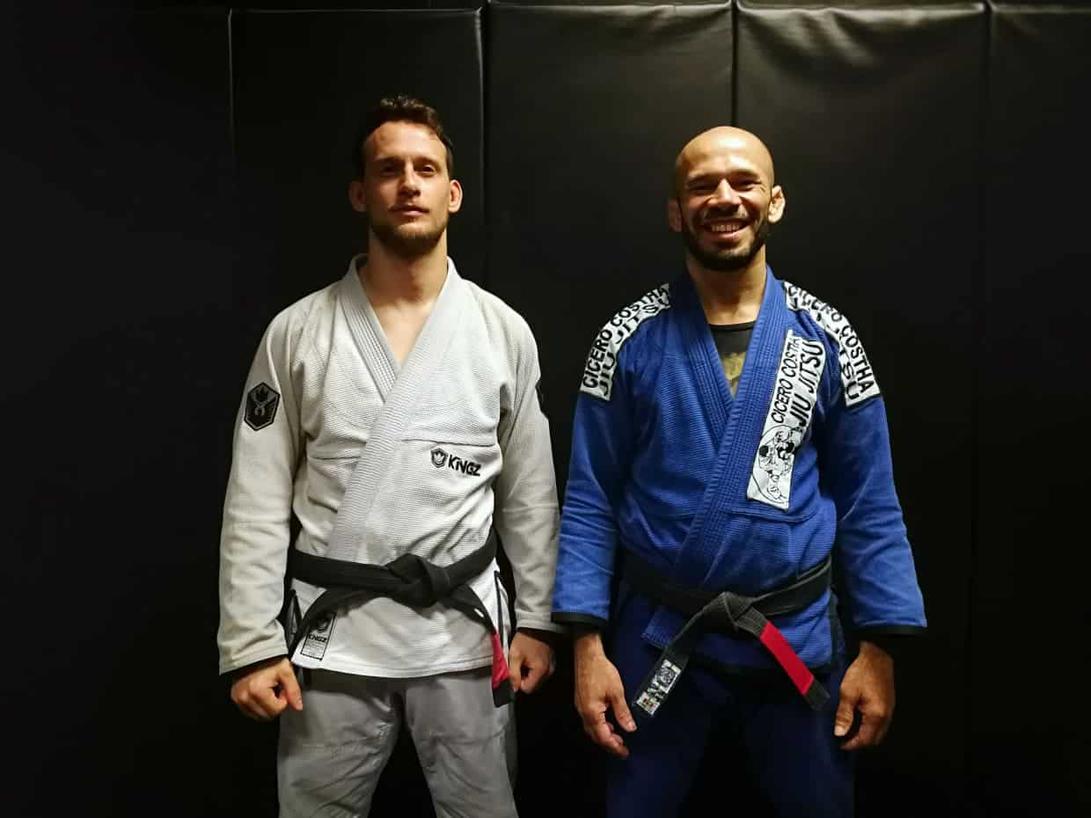 CICERO COSTHA JIU JITSU
Arete is proudly affiliated to one of the Top affiliation in the worldwide, Cicero Costha PSLPB
Professor Thomas is a Black Belt under Mestre Cicero Costha
Cícero Costha is a respected Brazilian Jiu Jitsu coach and former top competitor in the black belt featherweight division. Cicero Costha received the rank of black belt in BJJ training under the guidance of Marco Barbosa, having gone to create his own team under his name. A strong competitor of his own merit, Costha slowly gained his space and notoriety as an instructor from his gym in Ipiranga – State of Sao Paulo, Brazil, having brought to BJJ competitors such as Leandro Lo and the Miyao brothers.
Full Name: Cícero Barbosa da Costha
Nickname: "Cição" which is a short way of saying Cicero.
Lineage: Mitsuyo Maeda > Carlos Gracie > Helio Gracie >Rickson Gracie > Marcelo Behring > Waldomiro Perez >Roberto Godoi > Marco Barbosa > Cicero Costha
Main Achievements:
National Cup (2010 – WLPJJ);
FEPA Champion (2009);
Brazilian National Silver Medallist (2005);
Brazilian Cup Silver Medallist (2010);
SP Cup Silver Medallist (2010);
Jiu Jitsu Gran Prix Silver Medallist (2006 – Japan);
World Bronze Medallist (2004);
3x Brazilian National Bronze Medallist (2004, 2008, 2010)
Favourite Position/Technique: n/a
Weight Division: Peso Pena (70kg – 154lbs)
Team/Association: Cicero Costha > Projeto Social "Lutando Pelo Bem" (PSLPB)
CICERO COSTHA BIOGRAPHY
Cicero Costha was born in Ipiranga, state of Sao Paulo. It is said that he worked as a hawker before becoming a full time Jiu Jitsu practitioner. Costha started training with Rocian Gracie, with whom he trained for many years, earning all belts up to brown from the Gracie instructor. Seeking a bigger and more competitive team, Costha then moved to the Barbosa Jiu Jitsu academy, a team led by Marco Barbosa and one of the strongest teams in Sao Paulo. After receiving his black belt and having started his own gym, Cícero decided to name his own edeavour 'Cicero Costha Jiu Jitsu' – with Barbosa's approval.
As he founded this new team, Costha also formed a charity project named "Lutando Pelo Bem" (roughly translation: Fighting for Good). This project is aimed at those youngsters that come from a poorer background and is committed in giving a sense of purpose and citizenship to those that society left astray. He also is a great agitator of the sport in his hometown, having organized several successful Jiu Jitsu events.
Cicero Costha has also tasted the MMA world competing on several occasions. Though his fight record is not the best on paper, Costha has proven his warrior spirit entering in several "open weight" MMA bouts including a fight with Gabriel Gonzaga "Napão" a former UFC heavyweight (bare in mind Cicero is a featherweight in BJJ).