Begin your BJJ journey!
IMPROVE YOUR FITNESS , LEARN HOW TO DEFEND YOURSELF, learn chokes, locks , escaping bad positions while having fun in a friendly  group!
Everyone is welcome to participate, No previous experience is required !
The classes will be held by our Head Coach Thomas Vander Eecken from Belgium and some instructors.
I want to sign up!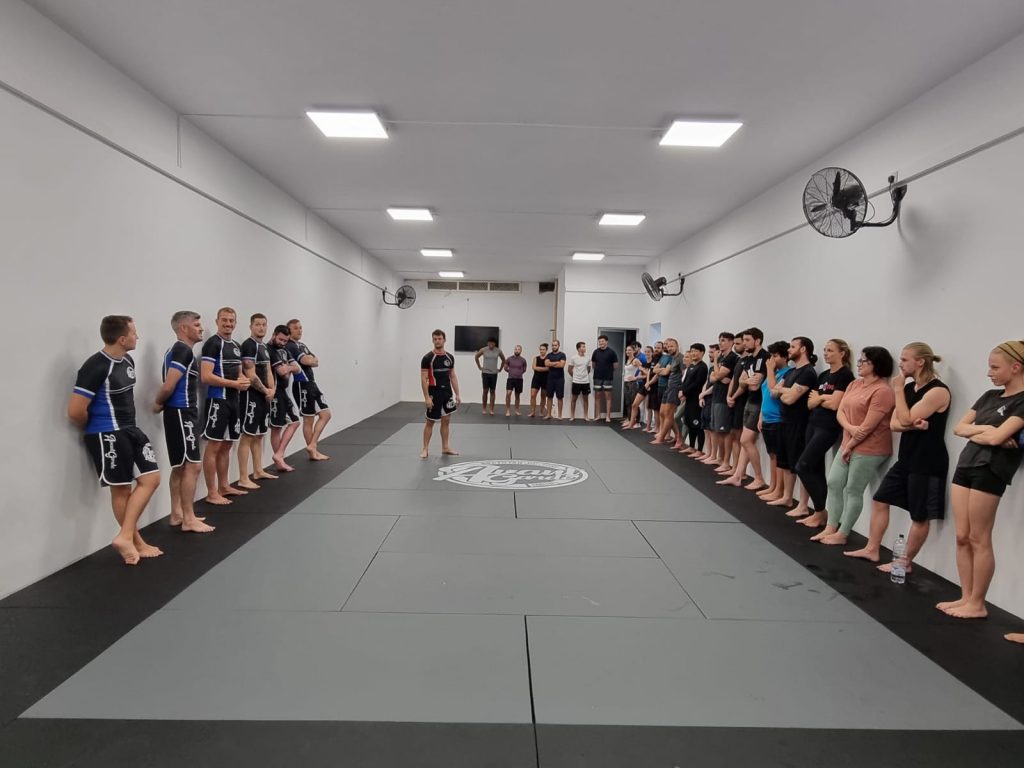 Professor Thomas
Thomas earned his Black Belt in Brazilian Jiu-jitsu under world famous competitor Cicero Costha. Thomas also has Wrestling experience under Dylan Fussel.
Aside from BJJ, Thomas has a Karate background from his training at a young age, as well as Muay Thai and Mixed Martial Arts (MMA) expertise, having lived and trained in Thailand for two years.
Classes taught by Thomas will always be in English, but he is fully capable of teaching in French, Spanish and Portuguese as well.
EXPERIENCE
Black Belt in Brazilian Jiu-jitsu under the famous COBRINHA
Wrestling experience under Headcoach Dylan Fussel
Muay Thai experience having lived 2 years in Thailand
MMA experience
Karate Background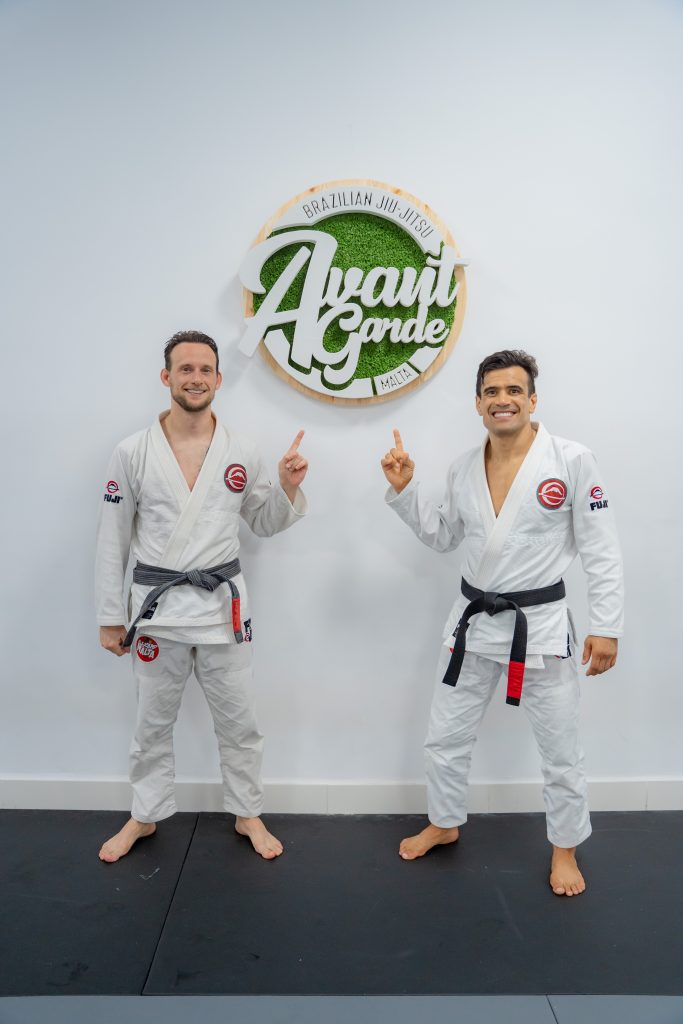 When does the Beginners course commence?
The course starts on the first Tuesday of every month. The course runs for a total of four weeks, split up into two classes per week, for a total of eight classes overall. The classes are held at the following times:
Tuesday:  6pm – 7.pm
Thursday: 6pm – 7pm
What required?
T-shirt / rash guard / shorts / spats / track pants
Bottle of water
No piercings or jewellery whilst on the mats
Please ensure your nails are trimmed, personal hygiene is a must
The minimum age for the course is 16 years
Course contents
Week 1 – Introduction
History of BJJ and an introduction to the sport
Your first judo throw: the OGoshi
Your first submission: the Rear Naked Choke (RNC)
Your first sparring session (practice fight)
Giftwrap position to take the opponent's back, followed by an RNC
Week 2 – Progression
Your first wrestling takedown: the Single Leg
Your first joint lock: the Americana
Sequential combination of Americana to Giftwrap to Backtake
Sequential combination of Americana to Straight Armbar
Continual sparring
Week 3 – Bringing everything you've learned together
Modification of the Single Leg Finish to High Single Leg Finish
GIftwrap to Armbar
Knee on Belly to Farside Armbar
Continual sparring
Week 4 – Simple self-defence strategies
How to avoid punches from the Guard
How to Re-Guard
How to stand back up: Technical Stand Up
Tripod Sweep
Tomahawk Sweep
Live demonstration of high-level Brazilian Jiu Jitsu sparring between the instructors of the course
After completing the four-week course, students can join our Brazilian Jiu Jitsu Fundamentals classes, to continue their learning.
I want to sign up!
Course price
The total price for the four-week course is €60.
Location
Please see the map at the bottom of the page for the club location.
The full address is No. 3-4, Triq Gerolamo Gianni , SAN GWANN ,SGN 3504, MALTA.
How to sign up
To sign up for the course, get in touch with us by filling out the form below.
Please let us know your name, age, previous martial arts experience and if there is anything else you feel we need to know.
We're super excited to meet you and look forward to welcoming you to our academy.
Frequently Asked Questions
? When does the Beginners course start?

The Beginners course begins on the first Tuesday of every month.

? Who is this course for?

This course is for ANYONE over 16 years of age who is interested in Brazilian Jiu Jitsu. If you're willing to learn something new, we'd love to meet you! 

? How long is this course?

The Beginners course is four-weeks long. There are two classes per week: Tuesday: 6pm – 7.pm and Thursday: 6pm – 7pm

? Who teaches this course?

Head Coach Thomas Vander Eecken from Belgium. Thomas earned his Black Belt in Brazilian Jiu Jitsu under world famous competitor Cobrinha

? How much does this course cost?

The beginners course is €60 for all eight classes.

? Do I need previous martial arts experience?

No previous experience is required. We have a range of students who join us, most have zero martial arts experience. There are no fitness requirements either, you'll get better as you learn!

? Where can I find the club?

No 4 Triq Gerolamo Gianni San Ġwann, SGN 3500
Find us