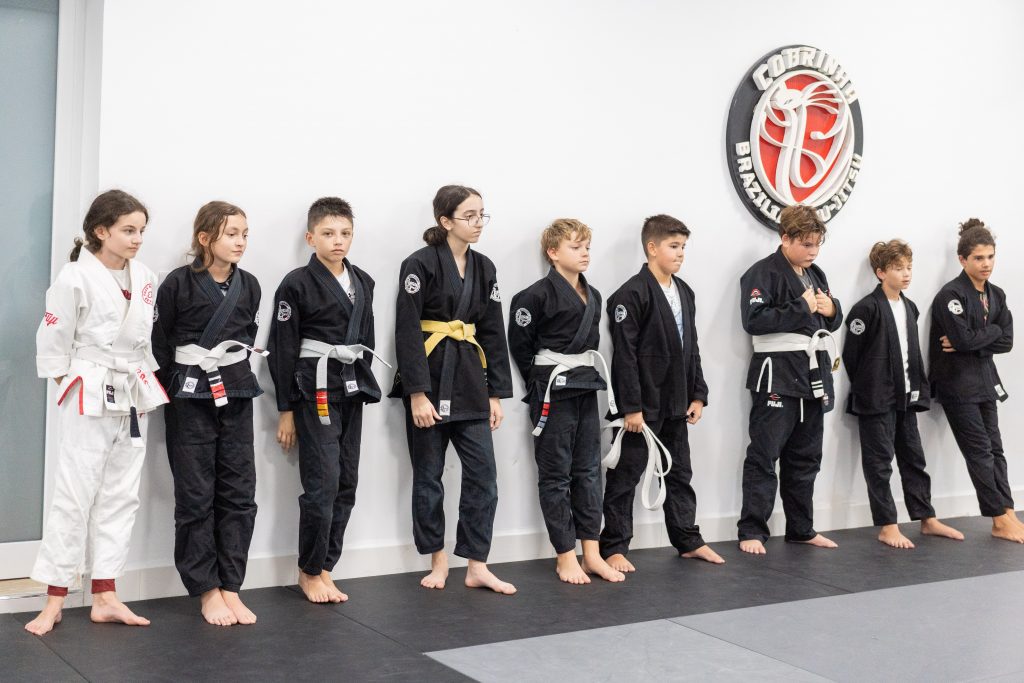 Try any of our Class Programs for FREE (3yo – 12yo)
Children love Brazilian Jiu Jitsu, and it's great for their physical and mental health!
Avant Garde Brazilian Jiu Jitsu is proud to have introduced, and to still be the only academy to teach a children's BJJ curriculum in Malta.
In a nutshell, Brazilian Jiu Jitsu is a martial art based on grappling, ground fighting and submission holds. It's closely related to the Japanese martial art Judo, which you may have seen in the Olympics.
We don't teach striking to children but instead, our students are taught how to control their opponents using movement, technique and body control alone. BJJ is widely regarded as a world leading self-defence mechanism as it relies on techniques which are learned and executed through muscle memory and movement, rather than brute strength.
That's why it's not uncommon for young teenagers who have several years of experience in BJJ to be extremely effective and competitive fighters, despite lacking the strength of fully grown adults.
A skilled BJJ student is not afraid of physical confrontation because they know and deeply understand how their body works, and how to use their personal mass efficiently to exert far greater force than an untrained but potentially more dominant aggressor. It's a defensive martial art, providing skills that have often been used successfully to prevent children getting bullied!
Why do kids love Brazilian Jiu Jitsu?
Children love Brazilian Jiu Jitsu because they are able to treat the sport almost like a game. It's a high intensity and super exciting activity where anything can happen. It's funny to imagine but if you've ever seen how monkeys or lemurs fight, it's kind of similar. The level of movement is crazy and kids enjoy trying to outsmart their training partners in a competitive but ultimately safe and unaggressive manner.
We've got up to thirty children training with us, and some of our instructors are parents themselves who bring their own children along. The vibe is positive, the students become friends and treat each other with respect. We've found that through encouraging young students to train hard and respectfully on the mats, they carry that attitude with them at a broader level in other areas of their lives.
BJJ can help your child to improve their…
Relationship and communication skills
Respect and discipline
Self-defence abilities
Athleticism and body coordination.
Mental self awareness
Confidence to prevent bullying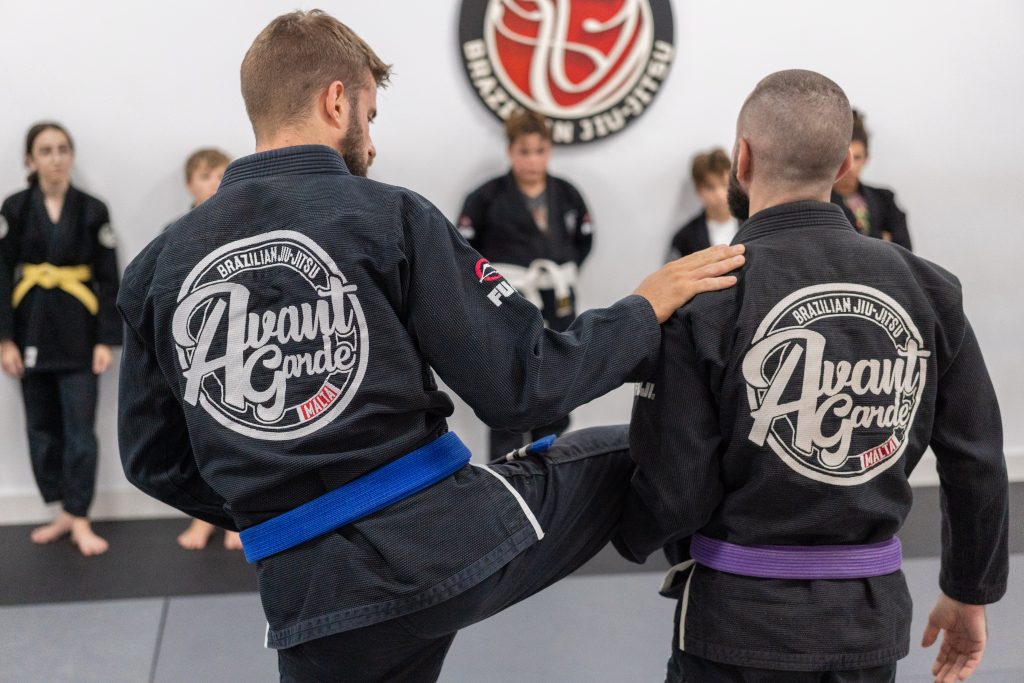 Kids classes at Avant Garde Brazilian Jiu Jitsu Malta
The classes we hold include a mix of fitness, technique and sparring activities. We also like to incorporate fun and competitive games when possible. Our academy is extremely clean, safe and well looked after. Parents are encouraged to watch their little ones participate from the side in the open reception area, which has a sofa, WiFi and refreshments available.
Our instructors have several years of experience teaching and working with children of different ages. We make sure that every child gets the attention they need and that no one feels left out or left behind. It is a relatively different sport to anything else kids would have tried in Malta, so naturally it does take a little bit of 'getting used too'. That is normal and as long as kids train consistently, they can get really good, really quickly.
We try and use the right level of discipline to keep students focused and concentrated whilst enjoying themselves, and we also make sure to track their progression and attendance so we can grade them, or even promote them, as they demonstrate their improvement.
After your child has done a few classes and they are invested in continuing, we ask that you purchase a Gi for them, the traditional BJJ uniform which is a fundamental part of the sport. You can ask for more details about this from the instructors who would be happy to arrange it.
Interested in a free trial?
If you'd like to bring your child along for this new experience, and to see if it's something they'd like to get involved in, fill out the contact form on this page and claim your free trial.
In the message, please include their name, age, previous martial arts experience (if any!) and if there is anything else you believe we should know. Also feel free to leave any questions you have, of course! Our instructors will be in touch with more information and we'd be more than happy to welcome you and your child to Avant Garde.
N.B. Please remember the Kids classes are for children between the ages of 5 and 14. For specific class times, visit our class schedule. Also, please:
Ensure your child brings a bottle of water
Ensure no piercings or jewellery is worn whilst on the mats
Please ensure your child's nails are trimmed, personal hygiene is an absolute must for the sake of all their training partners!



Frequently Asked Questions
❓ What age range are the Kids Classes for?

Children who are between the ages of 4 and 12 can participate in these sessions.

❗ Is Brazilian Jiu Jitsu dangerous?

All combat martial arts have a degree of risk, naturally. That said, BJJ is extremely safe. There's no striking, we make sure that children only practice the moves being taught and we have several staff members at every session to make sure things don't get out of hand. The safety of your child is our #1 priority and we have lots of experience working with children. Don't let fear dissuade you, come and check out the classes for yourself and we're confident that you'll see it's really not dangerous at all!

? My child isn't very 'sporty', will they be able to keep up, fitness-wise?

There are absolutely zero previous fitness requirements or martial arts experience needed for BJJ. The best way to build you fitness is to train and we don't force children to do anything they don't want too! Kids at Arete join with all different levels of fitness yet they all manage to keep up just fine, through consistent training.

? Are there many girls in these classes?

These classes are very mixed in terms of gender. We have lots of female students and actually, some of our best are, too! Gender, strength and fitness etc. really doesn't that much matter for this sport because good technique always wins out.

✔️ I'm not 100% sure about signing up, can my child try a session first?

Yes, of course. We're only interested in teaching students who have a genuine love for BJJ. Before you sign up for anything, you're more than welcome to redeem a free trial. Just get in contact with our team and we'll give you all the information you need. 

? When do the Kids Classes take place?