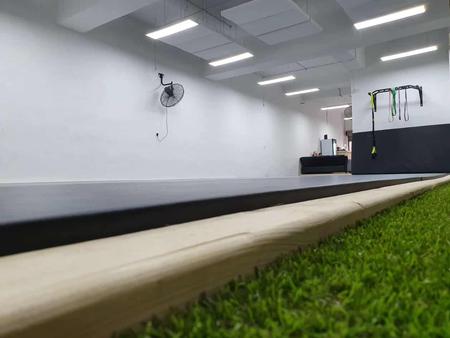 Join us every Saturday at for our BJJ Open Mat, a Jiujiteiro's happy place!
If you don't have any plans this weekend, well you do now!
Every Saturday at 12pm, Avant Garde holds a three-hour Open Mat session for our students. You're welcome to come and go at whichever time works for you.
Open Mat, as the name implies, is whatever you make of it. The academy is open and essentially yours to use however you'd like! Perhaps you are looking to drill some awesome techniques you learned through the Avant Garde Online Academy? Maybe you want to do some positional sparring to perfect your Guard Retention. or you're simply looking for some tough rolls with your favourite training partners.
There is no pressure with these sessions, and no active teaching structure is followed. The idea is that after attending taught classes from Monday to Friday, students may have some mental learning gaps to fill, or simply a desire to practice a little bit more through additional live sparring rounds.
Community vibes
Open Mat really is Avant Garde's community at its most enjoyable time; these sessions are always hustling and bustling with plenty of skilled sparring partners, a strong motivation to learn and yes, they also allow the opportunity to just sit on the mats chatting with your friends about life, of course!
We have screens setup near the mats and also the reception area, so we often use the Open Mat as a good opportunity to showcase actual competition fight videos, or maybe even UFC grappling clips. This kind of theoretical study is great because students can ask questions and study the footage and theory a little bit with plenty of topical discussions taking place. At Avant Garde, we don't just teach techniques, we teach concepts and for some students, simply discussing these concepts is a great way to internalise them. These sessions are like live FAQ's since the answers can be demonstrated by the knowledgeable higher belts.
So, are you still void of plans this weekend? Yeah, we didn't think so either… See you there!
Frequently Asked Questions
? When do Open Mat sessions take place?

Every Friday/ Saturday But you can come and go as you like, you don't need to stay for the whole session!

 

You need to be a Member to come training 

? What does Open Mat mean?

It means whatever you want it too! The Open Mat sessions are not taught classes, rather, the academy is open for all students to freely use. You want to roll? Go ahead. Want to perfect some techniques you learned on the Avant-Garde Online Academy? You're welcome to do that too!

? Do many students attend Open Mat?

Of course, it was one of the busiest sessions! It's always hustling and bustling and everyone loves to catch up on Saturday. These sessions are super chill, and if you want to get some extra rolls in, well, here's your opportunity to do just that.