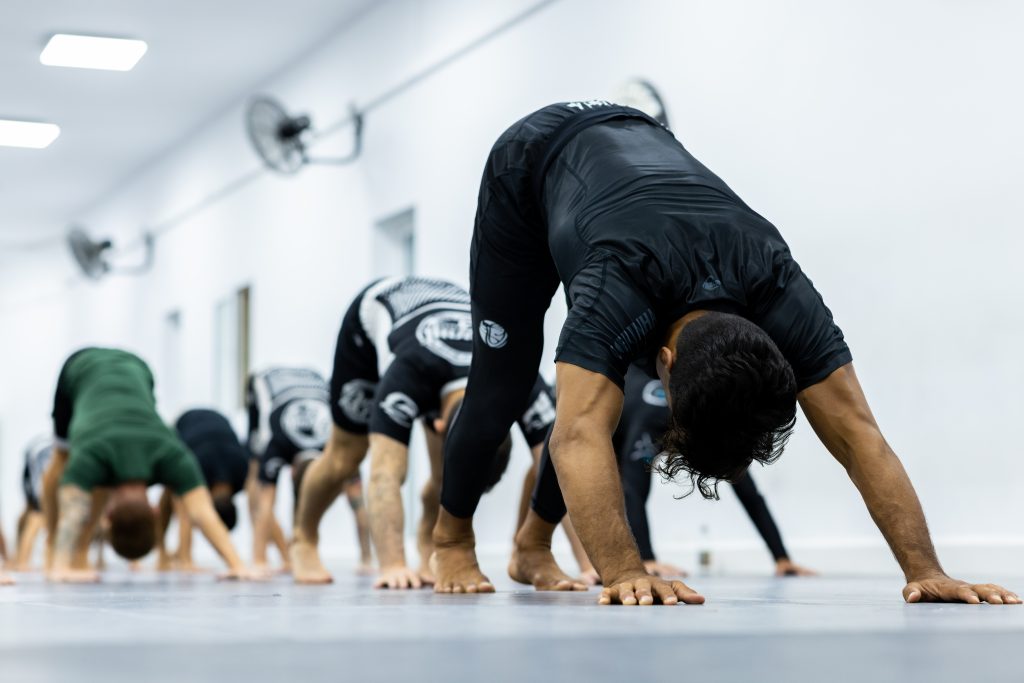 Looking for your morning Brazilian Jiu Jitsu fix?
As the largest and fastest growing BJJ academy in Malta, we are truly appreciative of the number of students who attend our classes every single week. That's because aside from gaining some amazing friendships and an all-round positive group vibe, we never have a shortage of quality training partners to practice with!
That said, we fully understand that each student has a unique schedule and other important commitments outside of BJJ, whether that's for work, study or personal reasons. If students can't attend the evening sessions, or they would like to do some additional training, we also hold morning classes as a potential solution.
The schedule of our morning classes isn't set in stone because these classes are student organised. We have a private WhatsApp group for members in which students are welcome to propose and decide among themselves the times at which they would like to do some morning sessions. Usually they decide on times between 8am – 10am on any given weekday.
Student led, student organised
As these classes are student organised and student led, there isn't a particular class structure per say and the level of pre-technique warm up and fitness is totally up to you.
Let's say you've been working on a particular submission in class which you're looking to drill down the details on, these sessions are perfect because you could  literally spend a whole hour just doing repetition of that single movement or submission component.
Students at the morning classes also get extra valuable time to practice live sparring too. There is no better way to wake up your body and mind than to go for a few tough rolls to start the day!
It goes without saying that the students who train the most often and the most consistently will improve the fastest. The morning classes certainly are not mandatory, but they will give you a competitive advantage, naturally.
Self-learning + Morning classes = Recipe for success
As you may or may not be aware, our students can access the Avant Garde Online Academy which contains 300+ techniques of premium HD video learning content, where we cover everything you are learning in class, online!
We upload a new video practically every day and these videos are seriously high quality, shot in a professional environment with full voice over and context narration.
If you study techniques from our online academy, and then you use the morning sessions to drill these techniques, you are pretty much able to drive your own success (even somewhat independent of the taught weekly classes). Self-learning coupled with morning classes really is a recipe for success. Enriching and guiding your own learning will make your Brazilian Jiu Jitsu experience even better.
Frequently Asked Questions
? When are the Morning Classes held?

Please visit our schedule to see when those take place

?‍? Who teaches this class?

 Morning sessions are taught by black belts professor and purple belts instructors

⏰ Who can join these sessions?

Anyone who is able to crawl out of bed in the morning, of course! These sessions are open to all students. Naturally, we get a lot of experienced guys here (because they still have the energy to train after the evening sessions!) Simply organise a time in the WhatsApp group and come down.

They are mostly taught GI